Biological decoding and craniofacial alterations, a view from basic sciences
Abstract
In recent years, several holistic theories have emerged that try to explain some craniofacial alterations, one of them is Biological Decoding (DB) that raises how emotions, mind and physical state can affect the craniofacial system.
The DB proposes the correspondence between the stress that a person presents in an overwhelming situation and the appearance of a symptom. Scientific development has managed to delve into the biological components of developmental disorders that could explain what happens in some precepts of BD, such as the relationship between stress and skeletal disorders in processes mediated by hormonal alterations.
This work aimed to determine from the review of scientific literature, the relationship between stress and some hormones, with craniofacial alterations.
Partimos de los enfoques de DB asociados a las alteraciones provocadas por el estrés y se revisaron diferentes artículos relacionados con la hormona del crecimiento, porque esta hormona parece comandar algunos procesos del desarrollo óseo.
Se encontraron 51 artículos científicos que permiten establecer relaciones entre el estrés y las condiciones fisiológicas, apoyando los supuestos planteados en la teoría de la decodificación biológica.
Authors
Downloads
Download data is not yet available.
Keywords
Biological decoding, Genetic decoding, Stress; Stressors, Craniofacial alterations Growth hormone.
Descodificación biológica, Descodificación Genética, Estrés, Estresores, Alteraciones craneofaciales, hormona de crecimiento.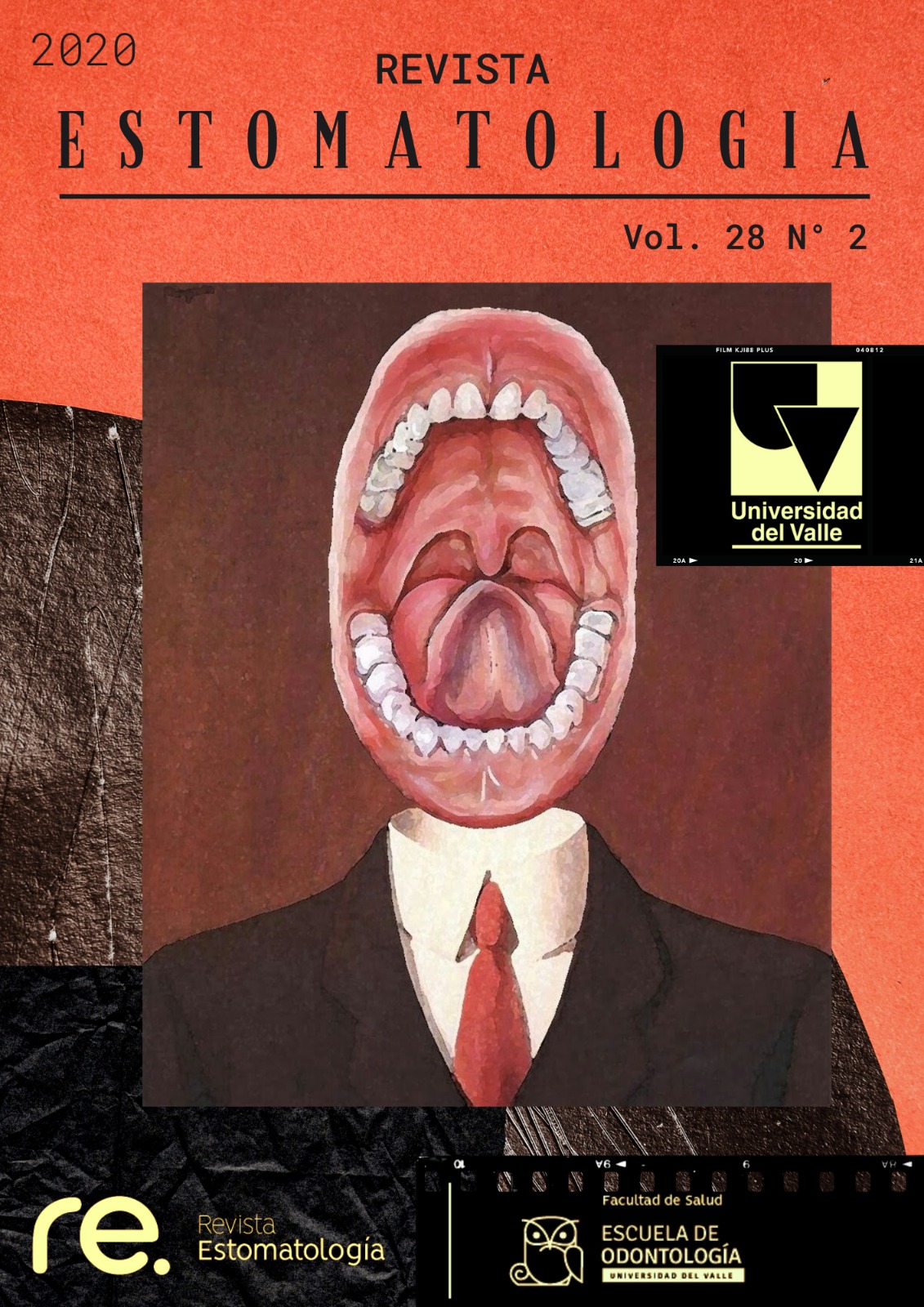 | 0 |
How to Cite
Chilanguad, N. D. P., Salazar Rios, N., Zúñiga Daza, X., Rodríguez Paz, M. L., & Valencia Llano, C. H. (2021). Biological decoding and craniofacial alterations, a view from basic sciences. Revista Estomatología, 28(2), 17 - 22. https://doi.org/10.25100/re.v28i2.10829 (Original work published December 29, 2020)
Copyright (c) 2020 Array
This work is licensed under a Creative Commons Attribution-NonCommercial-NoDerivatives 4.0 International License.