Announcements
CALL FOR PAPERS
Revista Estomatología invite authors to submitt manuscripts related to:
- Perio-Prostho workflow in implant dentistry.
- Periodontology
- Orthodontics
- Prosthetic and Esthetic Dentistry
- Community Dentistry
- Dental Pathology
- Pediatric Dentistry
- Maxillofacial Surgery
Open January 01th - December 31th 2021.
Thank you for your interest, we look forward inanything you may need.
Sicerelly,
Editorial Team Revista Estomatología.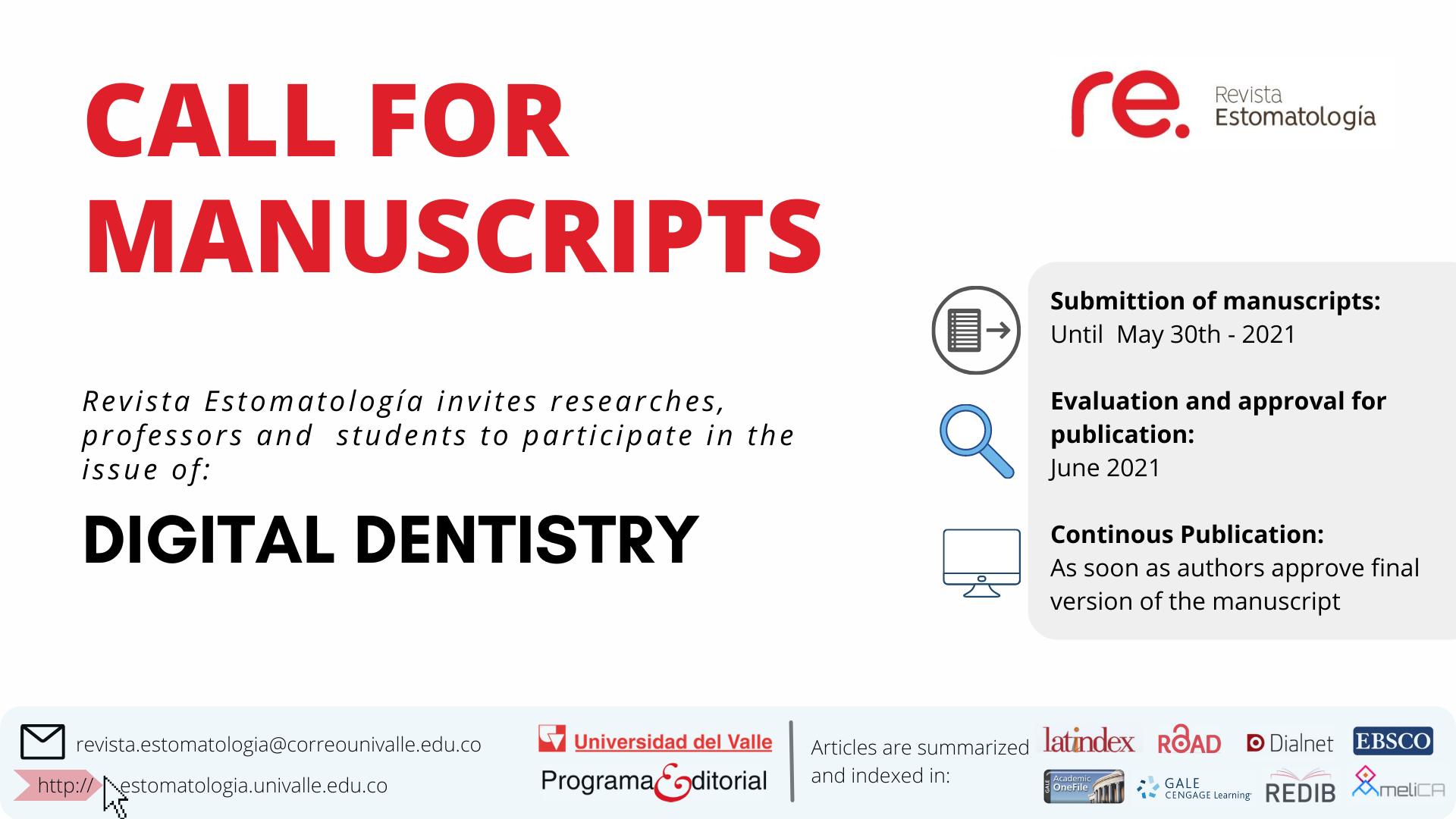 We are glad to invite researchers, professors, students and practicioneers from the field of Prosthodontics, Periodontics, Orthodontics, Implantology, Oral and Maxilofacial Surgery, Pediatric Dentistry and Maxillofacial Orthopedics, to publish your results in Revista Estomatología. Remember our new Editorial Policy of Continous Publication helps you to publish your article faster than...
Read more about CALL FOR MANUSCRIPTS