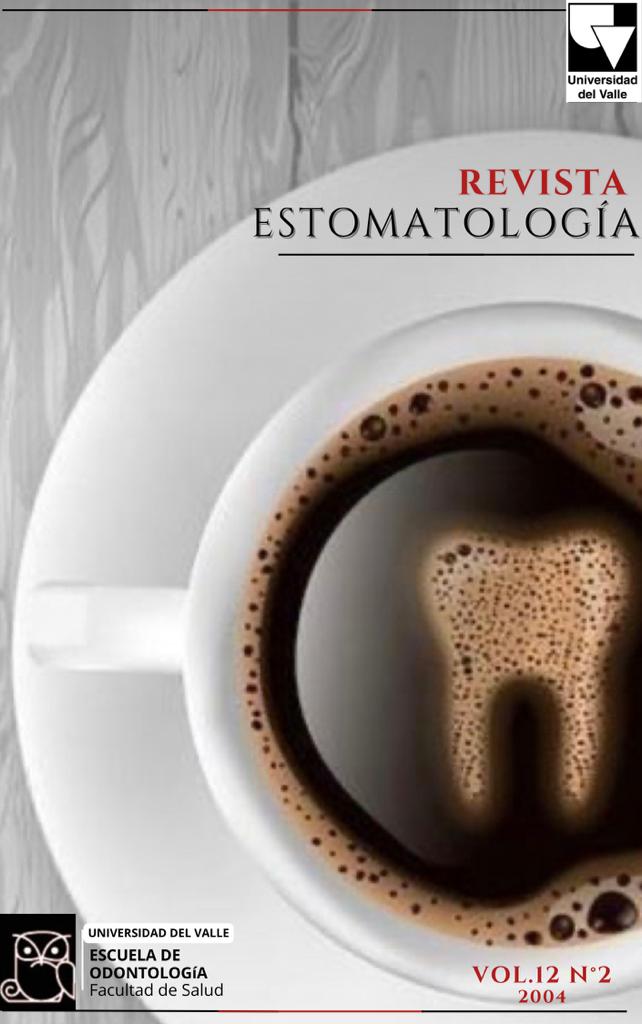 Aparición tardía de premolares supernumerarios. Revisión de literatura y presentación de casos
Main Article Content
Resumen: La formación tardía de premolares supernumerarios es mas frecuente
de lo que se ha estimado en nuestro medio ya que se encuentra una prevalencia de entre el 8% y el 9%
de todos los dientes supernumerarios; el 75% de estos dientes están impactados, sin rupcionar y
generalmente permanecen asintomático. Se realizó una búsqueda bibliográfica sobre el tema y se
presentan cuatro casos en los cuales se observa la aparición tardía de premolares supernumerarios.
Revista Estomatología 2004; 12(2): 28-33. Palabras clave: Dientes supernumerarios, premolares,
análisis radiográfico. Summary: The late formation of supernumerary premolars is more frequent than
has been considered. Their prevalence is about 8 to 9% of all the supernumerary teeth; 75% of these
teeth are impacted, without eruptional possibilities and generally remain asymptomatic. The study
review the evidence about supernumerary teeth and also presence of supernumerary premolars. Four
cases late presence of supernumerary premolars are presented with radiographic support. Key words:
Supernumerary teeth, premolars, analysis radiography.
Los autores/as conservan los derechos de autor y ceden a la revista el derecho de la primera publicación, con el trabajo registrado con la licencia de atribución de Creative Commons, que permite a terceros utilizar lo publicado siempre que mencionen la autoría del trabajo y a la primera publicación en esta revista.